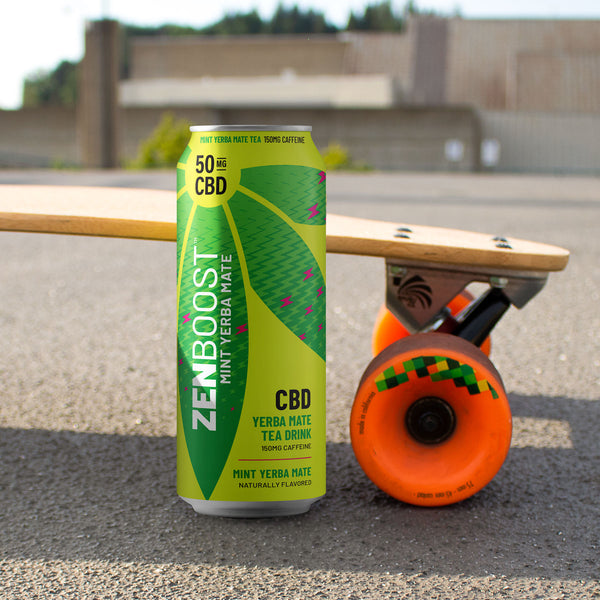 Mint Yerba Mate Boost CBD Caffeinated Tea
Regular price
$23.99
Sale price
$23.99
(Free Shipping)

---
50mg CBD | 150mg Caffeine | 20g Sugar | Zero THC | Gluten-Free | All-Natural 
---
Fuel your next adventure with this earthy and refreshing tea! Zentopia Boost Mint Yerba Mate Tea combines 150mg of natural caffeine with 50mg of CBD for all the energy without the jitters. With all-natural ingredients and no THC, Mint Yerba Mate Tea is the perfect feel-good beverage to revive your mind and body. 
Save 25% when you buy an economy pack of 24 or more cans!
Availability:
Online in 4pk, 12pk, 24pk, 36pk, and 48pk
Single serve 16oz cans in select stores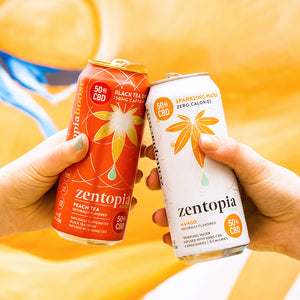 Why Zentopia?
Because, our thirsty friend, you deserve to enjoy the powers of CBD delivered in delicious, guilt-free sparkling waters and caffeine-packed teas that not only taste good but make you feel good for drinking them. 
Learn More