Help Save a Zen Friend
Nothing brings out our inner Zen more than spending time with our furry friends. Countless studies have shown that dogs help us reduce stress and boost our moods - the same benefits Zentopia provides, albeit in a package less conducive to cuddling.  That's why we're em-barking on a new journey… one where we support the people who deliver us those 4-legged friends. We are partnering with Street Dog Hero to help save lives!
Note: Your donations benefit all of Street Dog Hero's animals.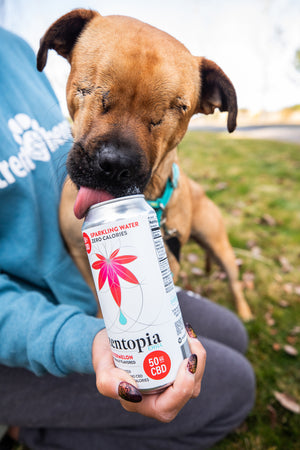 Felicia
Felicia is around 3 yrs old, 35 lbs and is very friendly with people and dogs. A drug addict had attacked her and tried to remove her eyes with a stick; there was nothing more to do for her except remove both eyes. She will need a special home that can accommodate her.
Ayka
Ayka is a very special and adorable English Bulldog girl who is approximately 7 years old. She is a very smart, sweet, cuddly, funny, playful girl. At some point, she contracted distemper and never got the medical attention she needed and her front legs became deformed. She is not a fan of walks, so she'd be content living the life of a "homebody." Read Ayka's full profile.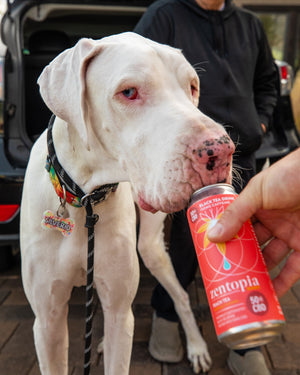 Tiny
Tiny, who is anything but tiny, was rescued as a little pup as he lived on a busy road near Cancun, Mexico. He was born deaf and his family feared for his safety, so they gave him to our local rescue partner where they knew he'd be cared for and safe. Tiny is now around 2 years old and a very big great dane who has the kindest heart. He loves all people and loves all dogs & cats too.
Street Dog Hero
Street Dog Hero is a 501(c)(3) non-profit charity based in Bend, Oregon. SDH flies hundreds of dogs from around the globe to loving homes in the Pacific Northwest and in the process has saved dogs from Mexico, India, Puerto Rico, the Virgin Islands, China, South Korea, Albania, as well as from overcrowded shelters in Texas, Ohio and California. In addition to their rescue efforts, SDH works to raise awareness about what these dogs face around the world and hopes to inspire the next generation of animal lovers to do more to help.
What's next?
We will be rolling out new aspects to this partnership throughout the month of November. Follow along on our social media to meet the dogs and to see their journey from Mexico to Bend!
Follow along