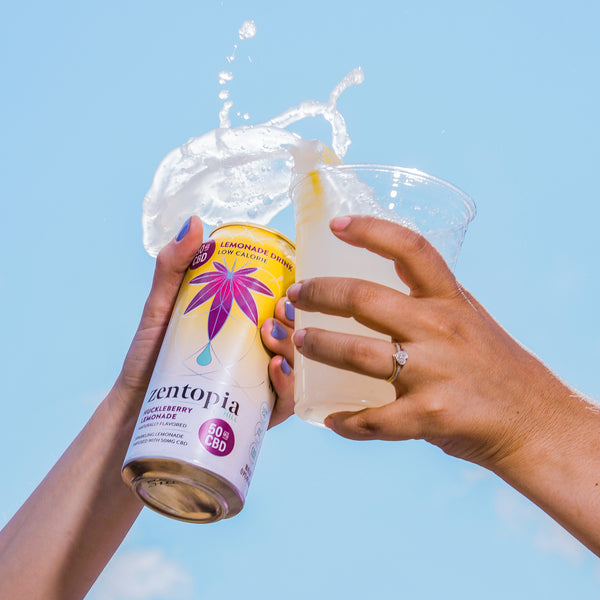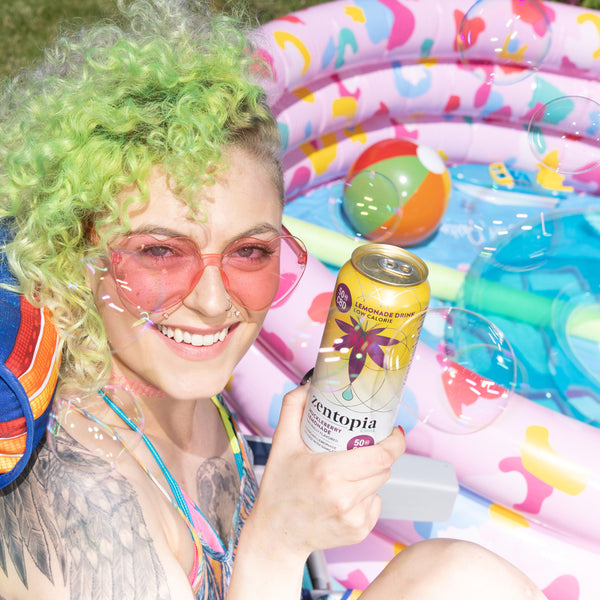 Huckleberry Chill CBD Lemonade
Regular price
$23.99
Sale price
$23.99
(Free Shipping)

---
50mg CBD | 25 Calories | Low Sugar  | Zero THC | Caffeine-Free | Gluten-Free | All-Natural 
---
Melt away stress with this deliciously juicy and tart CBD-infused sparkling lemonade. With only 25 calories, this twist on the American classic has all of the sweet tang you crave in lemonade, plus the added benefits of stress-busting CBD. Lightly sweetened with cane sugar and infused with 50mg of CBD, it's a perfect feel-good beverage for summer! 

Save 25% per can when you buy an economy pack of 24 or more cans!
12 pack
24 pack
36 pack
48 pack
$59.99
$89.99
25% savings

$134.99
25% savings

167.99
30% savings

Available in: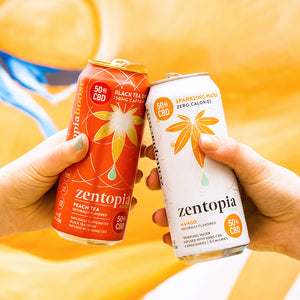 Why Zentopia?
Because, our thirsty friend, you deserve to enjoy the powers of CBD delivered in delicious, guilt-free sparkling waters and caffeine-packed teas that not only taste good but make you feel good for drinking them. 
Learn More